ISO Tool Holders (DIN 2080) : Technical Information
ISO 2080 Standard (Type 1)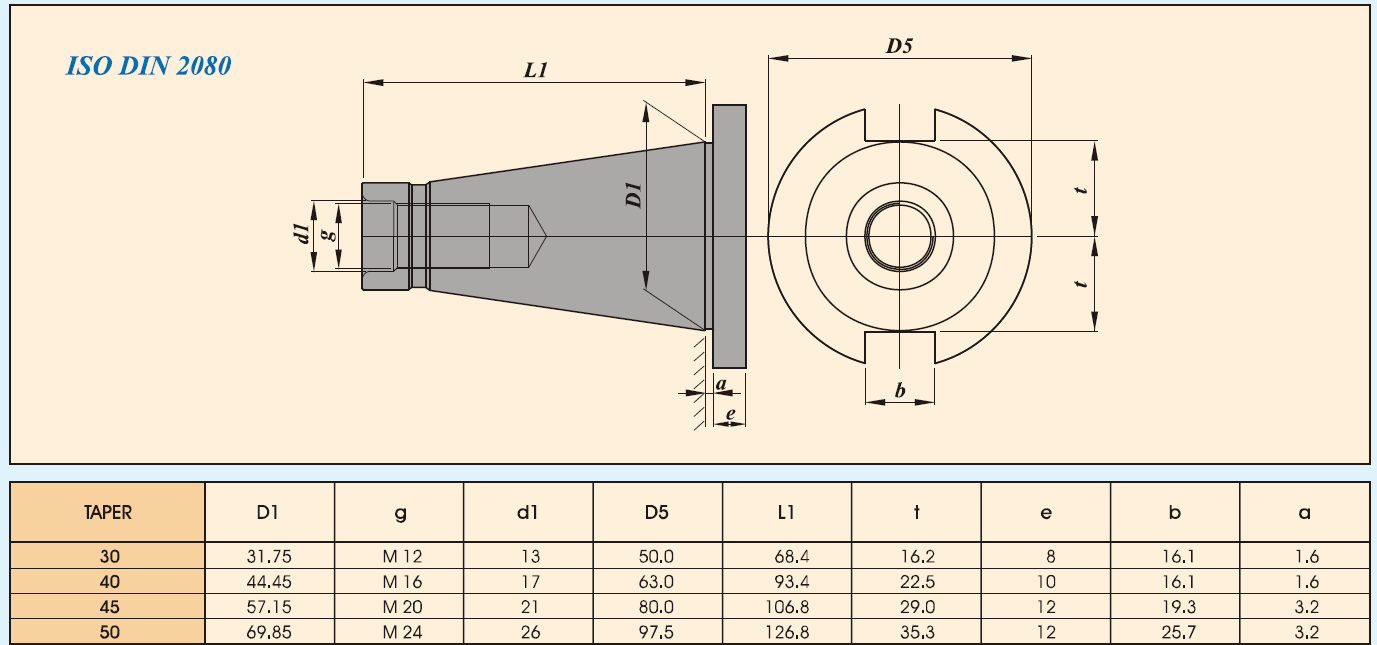 Pull End Groove For OTT (Type 2)
Pull-Back System:
When troubleshooting a problem, assuming that the toolholder is at fault is not the correct course of action. The spring pack, drawbar, gripper, and retention knob/pull studs are major components for the successful operation of a machine tool because wear or breakage of these parts is a major concern.
Spring pack — Can become weak or out of adjustment. This can cause chatter during a milling operation, which causes damage to the adapter taper, spindle taper, cutter, or workpiece.
Gripper fingers — If worn, they may not grip the retention knob/pull stud correctly, enabling the adapter to move, resulting in chatter and damage to the adapter.
Retention Knob/Pull Stud — A worn or incorrect retention knob/pull stud will not enable proper gripping for pull back on the taper. This is a very serious safety hazard due to the movement of the adapter. Using an improper knob may result in a lack of any detectable gripping force.