HSK-A (DIN 69893-1) Form A : Technical Information​
HSK-C (DIN 69893-1) Form C : Technical Information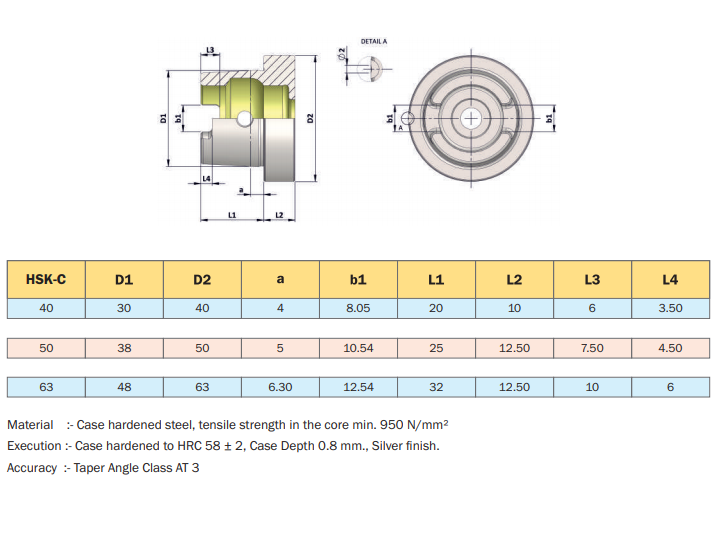 HSK-E (DIN 69893 - 5) Form E : Technical Information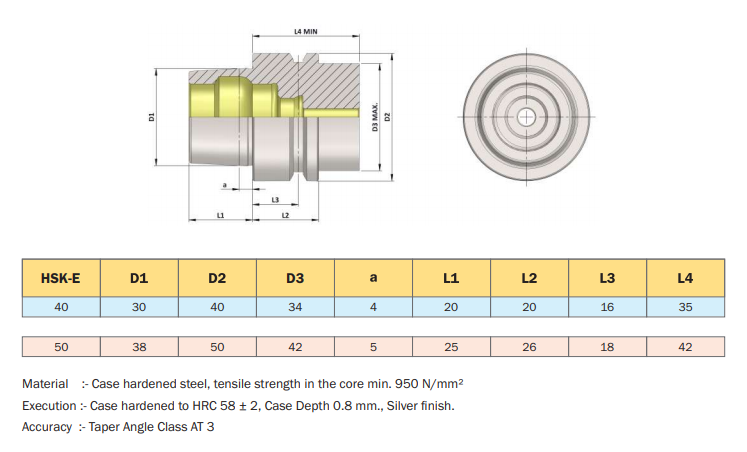 HSK - F (DIN 69893 - 6) Form - F : Technical Information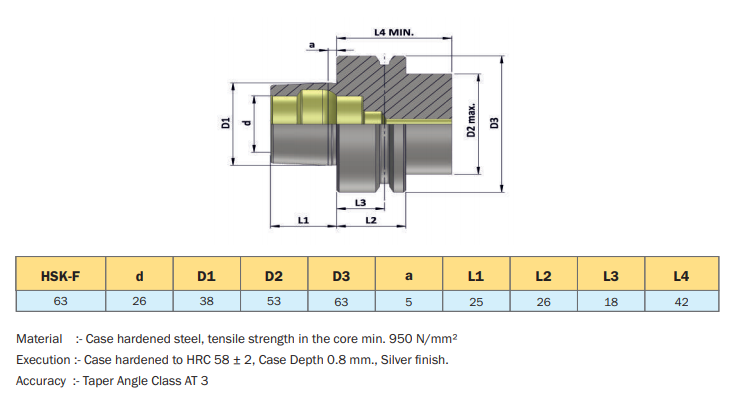 Manufacturing of HSK Tool Holders
HSK toolholders need a greater degree of manufacturing precision than BT/SK/CAT taper toolholders.
Allowances between the tool taper as well as the spindle receiver taper is less than two microns (.002millimeter), demanding air gauges of the finest quality, and rigidly controlled production procedures.
What is a HSK Tool Holder ?
HSK is a short and hollow taper tool holder, originated primarily from Germany. HSK is a spindle interface to achieve dual face contact of a taper and a flange between machine spindles and tool holders.
How does HSK tool holder work?
The HSK contacts the spindle taper and flange on the spindle face to make a solid union in both the axial and radial planes. In operation, HSK tool holders are resistant to axial movement because the face contact prevents the toolholder from being pulled up into the spindle at high speed.